What happens if we focus too much on user experience, for instance design, and to little on other areas of the production line? In the Russian army … it killed several soldiers.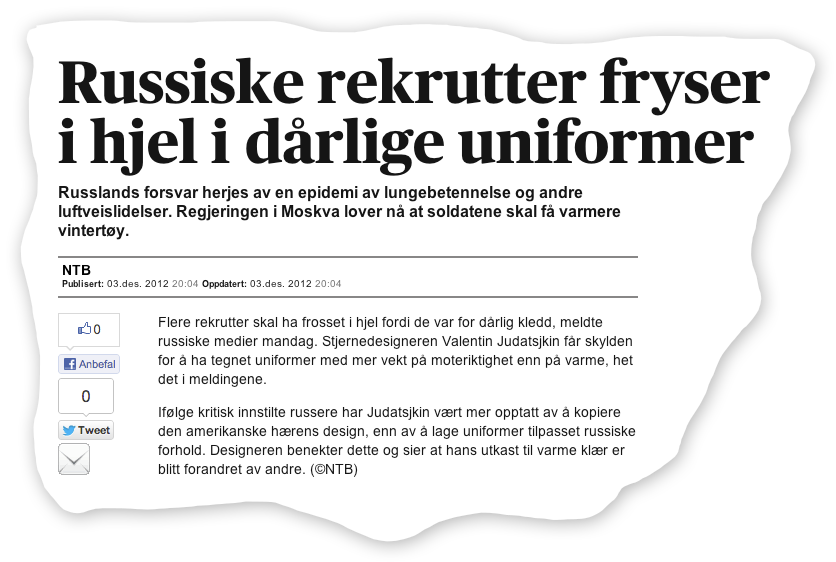 In Comperio, this is "our holy scripture":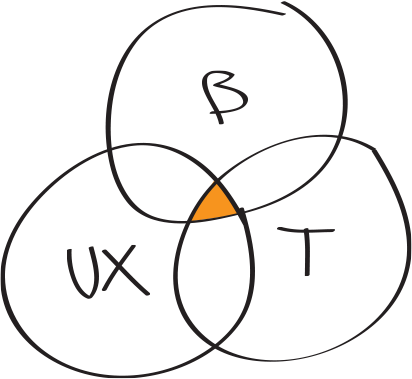 We believe that the best solutions hit the center of where the three circles of "Business needs", "User eXperience" and "Technology" meet.
In my many years in the advertising industry I have fought with a lot of technicians – generally the ones that were going to code my web design. My belief was that what the customer, my colleague, and I had come up with was "the solution", and my job was to trump through this design – regardless of how, for example, a publishing system was created.
In the news, some days ago, the Norwegian newspaper Aftenposten wrote that Russia's defense is ravaged by an epidemic of pneumonia and other respiratory disorders. The star designer Valentin Yudashkin is being blamed for having designed uniforms with more emphasis on fashion than warmth.
Luckily, not all of the things we create here in Comperio are life-dependent solutions. But everything we make is business critical to our customers, and we can't afford to make search solutions that look great, but that have a higher price for the customer than what they get back in the short or long run.
The three circles help us remember:
Don't make solutions that do not gain the business
Make solutions that the customer needs, and that solves their "pain"
Make sure to adapt the solution to the technical platform (often predetermined by the customer). Don't try to fight it.
It doesn't help if the solutions look posh, sexy and wins prizes … if it doesn't address the business needs, the customer needs and is impossible to implement.