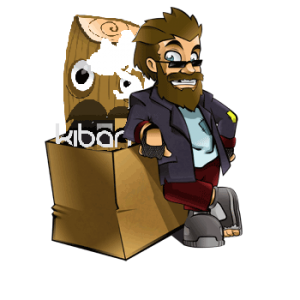 In this blog post we introduce a Vagrant box to easily create configurable and reproducible development environments for ELK (Elasticsearch, Logastash and Kibana). At Comperio, we mainly use this box for query log analysis using the ELK stack.
In case you don't know, Vagrant is a free and open-source software that combines VirtualBox (a virtualization software) with configuration management softwares such as Puppet and Chef.
ELK stack up and running in two commands
$ git clone https://github.com/comperiosearch/vagrant-elk-box.git
$ vagrant up
By cloning this github repo and then typing "vagrant up", you will be installing elasticsearch, logstash, kibana and nginx (the latter used to serve kibana).
Elasticsearch will be running on port 9200, as usual, which is forwarded to the host machine. As for Kibana, it will be served on port 5601 (also accessible from the host OS).
How does it work?
As mentioned above, Vagrant is a wrapper around VirtualBox and some configuration management software. In our box, we use pure shell scripting and Puppet to configure the ELK stack.
There are two essential configuration files in this box: Vagrantfile and the Puppet manifest default.pp.
Vagrantfile includes the settings of the virtual box such as operating system, memory size, number of CPUs, forwarded ports, etc…

Vagrantfile also includes a shell script that installs, among other things, the official Puppet modules for elasticsearch and logstash. By using that shell script we stay away from git submodules which were used in another Vagrant image we made earlier for elasticsearch.

In the Puppet manifest, default.pp, we define what version of elasticsearch to install and make sure that it is running as a service.

We do the same for logstash and additionally link the default logstash configuration file to this file under /Vagrant/confs/logstash which is shared with the host OS. Finally, we install nginx and Kibana, and configure Kibana to run on port 5601 (by linking the nginx conf file to this file in the Vagrant directory also).